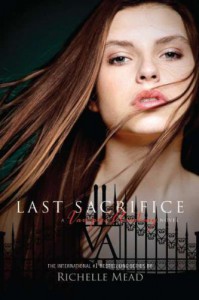 What an amazing ending to such a wonderful series!! I can't stress enough how much I enjoyed this set of books. Wow. I've always said that I'm not big on the whole vampire craze, but I think I might have to change my stance after this.
Mead put such a unique twist on the whole vampire thing that it really intrigued me and kept me hooked when others have fallen short.
If you haven't read the Vampire Academy books, you should try them! They are quite addictive, well written and fun to read!!
Looking forward to reading some other works by Mead.